Mu Phi Epsilon's Mission
Foster the ideals of service to school and community
Develop an awareness that artistic gifts are to be shared
Promote high scholarship, musicianship, and friendship through service
Provide opportunities for strong artistic and personal abilities
---
History of Mu Phi Epsilon
Mu Phi Epsilon was founded as a Sorority on November 13th, 1903 at the Metropolitan College of Music in Cincinnati, Ohio. The Fraternity was founded by Professor Winthrop S. Sterling and Elizabeth Matthias (Fuqua). In 1977 Mu Phi Epsilon became a Professional Co-educational Music Fraternity. Being a professional fraternity means that the members are in a specialized field of professional education.

In 1962 Mu Phi Epsilon became International with the creation of the Alpha Tau Chapter at the Philippine Women's University in Manila, Philippine Islands. Now there are over 136 collegiate chapters and 74 alumni chapters.

In 1963 the Mu Phi Epsilon Foundation was formed as the fraternities philanthropic and educational arm. The Foundation is operated exclusively for charitable and educational purposes.
Mu Phi Epsilon has several fraternity affiliations and is also a member of the National Interfraternity Music Council, the Professional Fraternity Association and the National Interfraternity Foundation.
---
History of the Alpha PI Chapter
The Alpha Pi chapter of Mu Phi Epsilon was initiated on October 29, 1961 at Southwest Texas State College (Texas State University). The founding class contained 13 members. Alpha Pi has been honored to receive the Collegiate Chapter Service Award multiple times including in 2007. The Alpha Pi Chapter strives to develop our fraternity bonds, family relationships (including friendships), musicianship, and professionalism. We work to provide service through music and improve the communities in which we live.



As of spring 2016 we have 43 active members and you can view our bios here!





We are a member of DISTRICT SC-4!
Director: Isabel De La Cerda (idelacerda@hotmail.com)
ALPHA PI - Texas State University - San Marcos, TX
BETA KAPPA - Trinity University - San Antonio, TX
ZETA NU - St. Mary's University, San Antonio, TX
SAN ANTONIO
---
---
Aims & Purposes
The purpose of Mu Phi Epsilon is to recognize scholarship and musicianship and the development of a bond of friendship among its members.

Its aims are the advancement of music throughout the world, the promotion of musicianship and scholarship, loyalty to the Alma Mater, and the development of a true bond of friendship


---
Our Creed
I believe in MUSIC, the noblest of all the arts,
a source of much that is good, just and beautiful;
in FRIENDSHIP, marked by love, kindness, and sincerity;
and in HARMONY, the essence of a true and happy life.
I believe in the bond of our Fraternity, loyal, generous,
and self-sacrificing, and its strength shall ever guide me
in the path that leads upward toward the stars.

RUTH JANE KIRBY, Omega
Powered by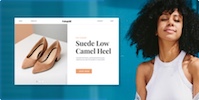 Create your own unique website with customizable templates.