What is Mu Phi Epsilon?
Mu Phi Epsilon is a Co-ed International Professional Music Fraternity. It has over 75,000 members in 136 collegiate chapters and 74 alumni chapters in the US and abroad. We believe in Music, Friends & Harmony and we strive to spread music throughout the community, nation and the world using service through music!

Prospective Member Information
Interested in joining the Alpha Pi chapter? Here's all of the information you should need!

Requirements:
- Must be a music major or minor at Texas State University
- You must have passed one semester of theory or an equivalency examination
- You must have a least a 3.0 Music GPA and an Overall Texas State GPA of 2.5

The process is approximately 8 weeks long.
The cost is less than $100 total. (Payment plan and scholarships available)


In our Chapter
We focus on a close family bond and service through music. We are a Non-Profit Organization that strives to do several service activities throughout the year whether it be through a community fundraiser recital or gathering donations for the less fortunate.
We are a dry fraternity. (No Alcohol)
We do NOT haze. (TXST Hazing Policies)
Powered by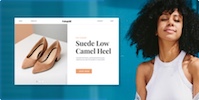 Create your own unique website with customizable templates.